Solar outdoor LED light, motion sensor, four heads, remote control, 228 LED
Solar outdoor LED light with motion sensor and four heads, 228 LED, remote control
The LED light with four heads, motion detection and remote control is an excellent solution for lighting any outdoor area. Suitable for driveways, stairs, patios, porches, garage entrances or any place where you need to ensure your safety and comfort.
Thanks to four spotlights you can illuminate larger areas in multiple directions with one source.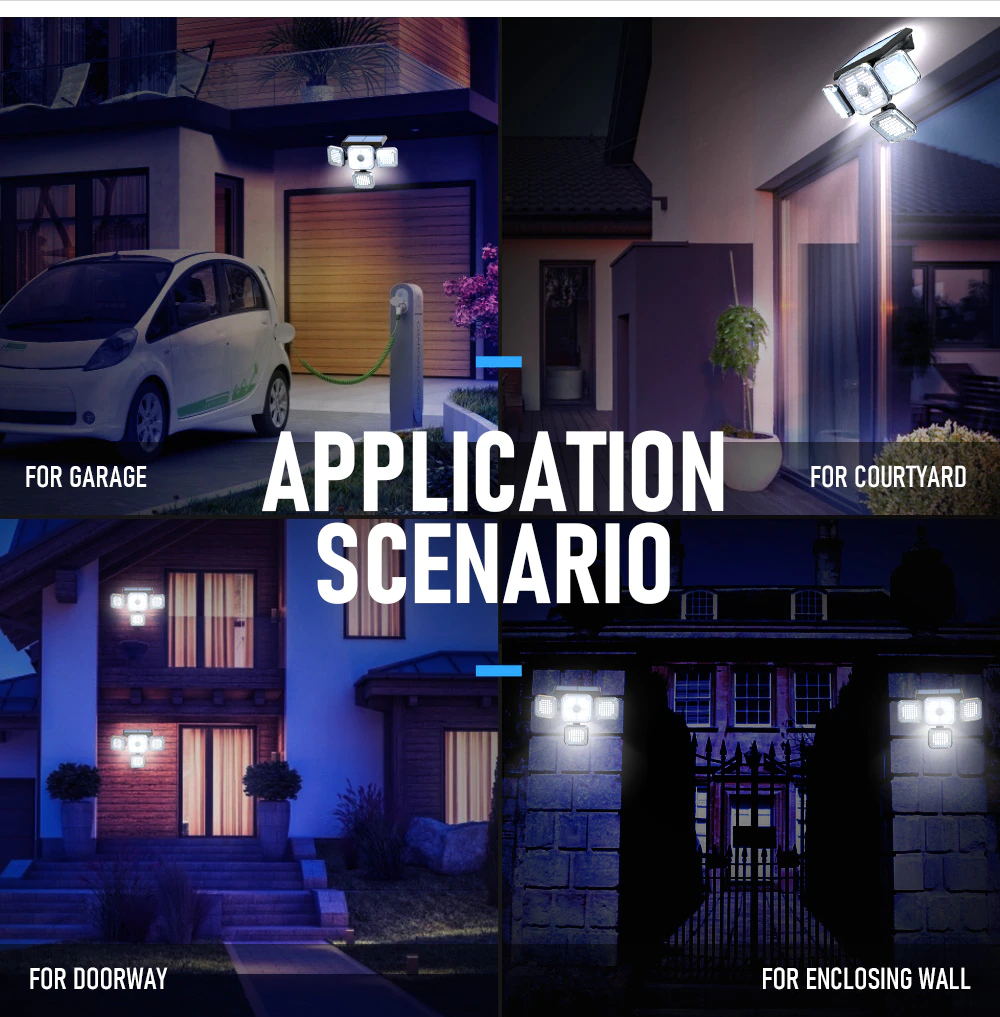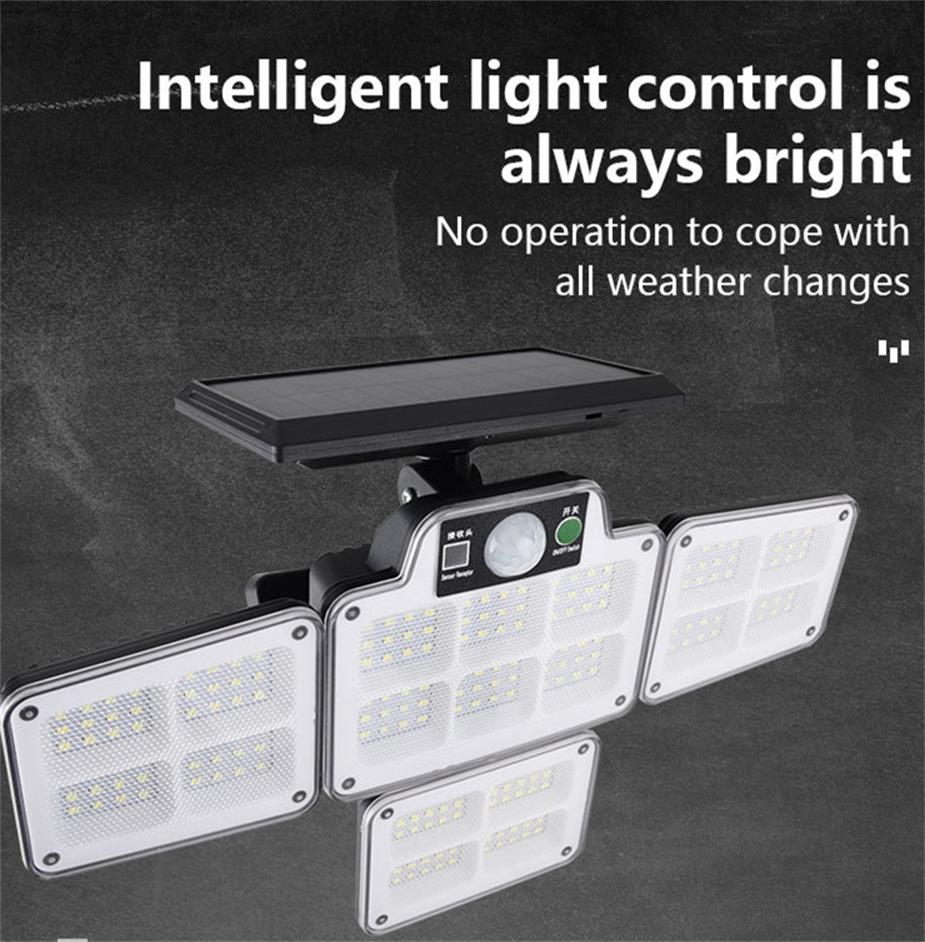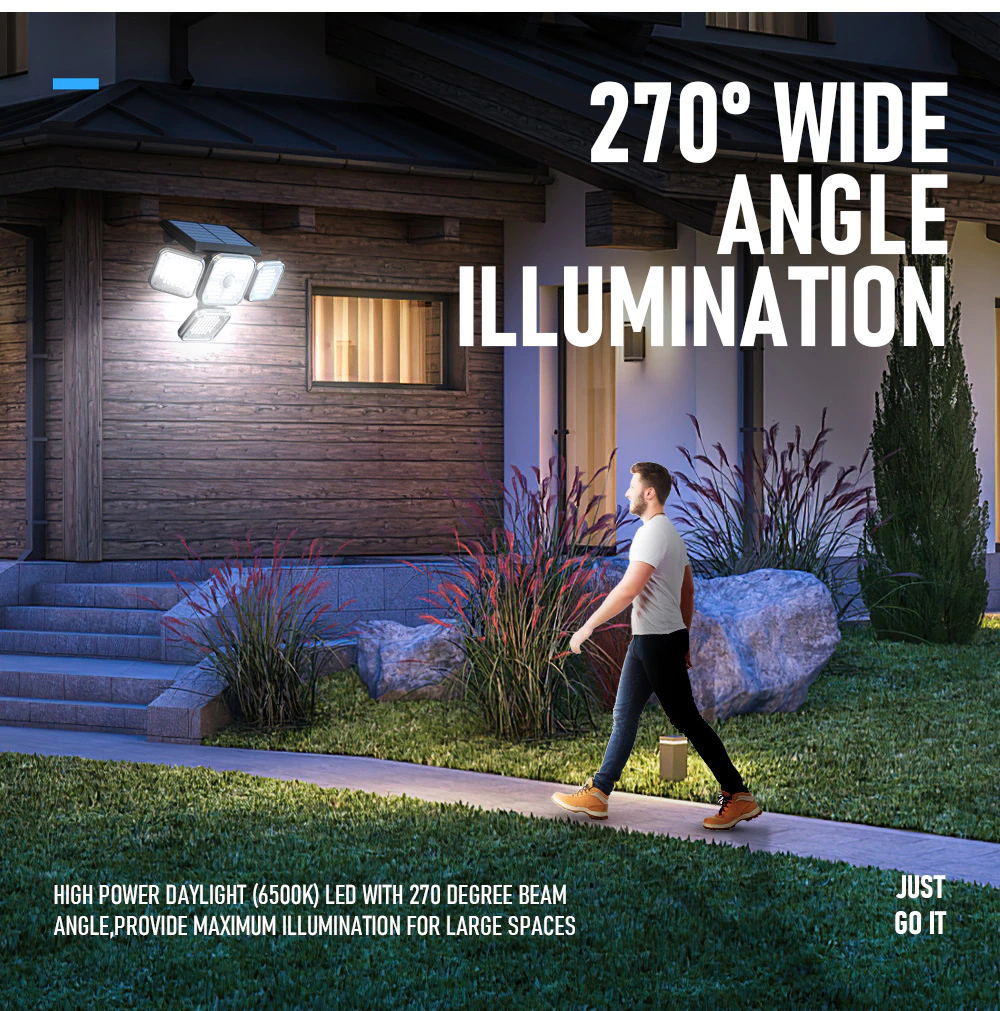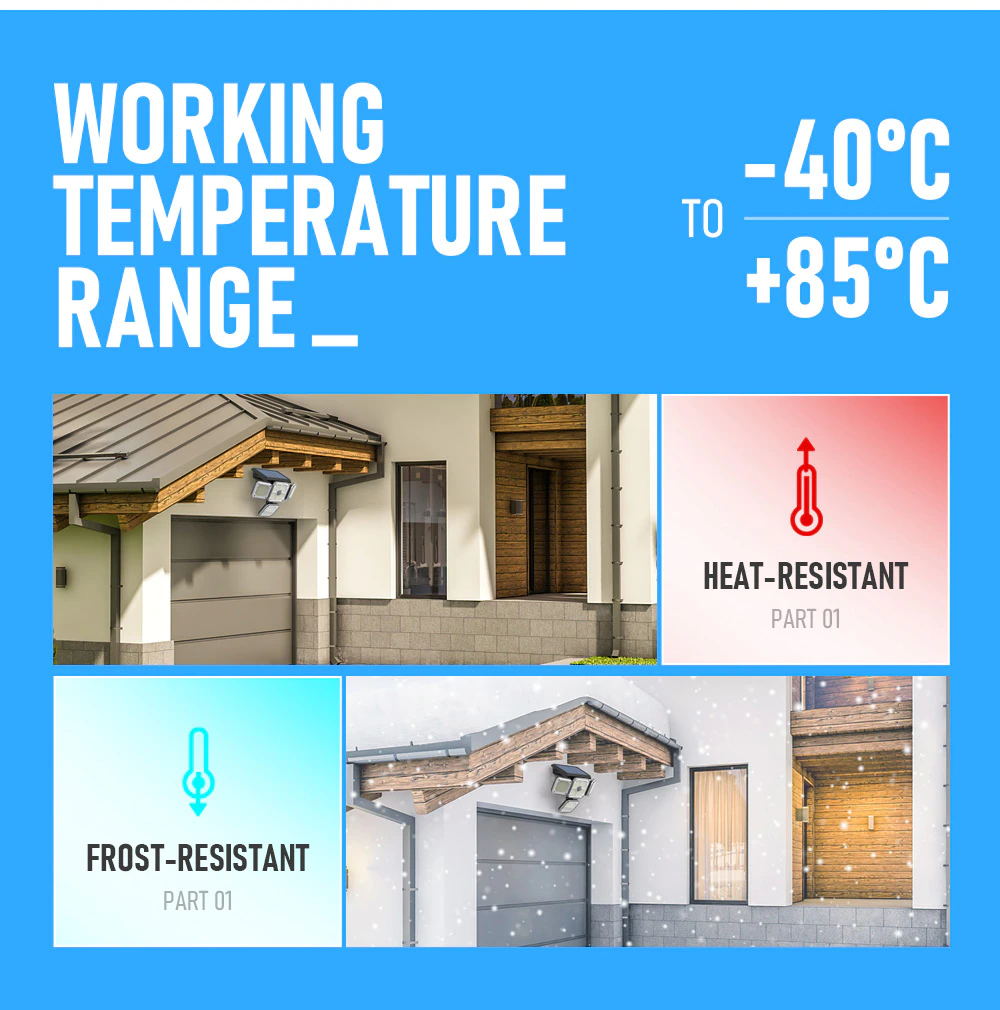 Specifications:
Solar panel: 5,5 V, 2,5W
Lumens: 1400
Power: 16 W
Battery capacity: 3,7 V 2400 mAh
Waterproof: IP65
Charging time: 4 - 6 hours
Lighting time: up to 8 - 10 hours
Instruction manual available here.
Additional parameters
Category

:

Solar LED lights
Weight

:

0.5 kg

?

Materiál

:

ABS
Zdroj světla

:

228 x LED SMD 2835

?

Solární panel

:

5.5 V/ 2.5 W, polysilikon
Konverzní poměr solárního panelu

:

až 20,5%
Barevná teplota světla

:

Neutrální bílá

?

Chromatičnost

:

6500 K
Světelný tok

:

1400 lm
Úhel osvitu

:

až 270°
Vzdálenost detekce pohybu

:

3 - 8 m
Úhel detekce pohybu

:

120°
Příkon

:

16 W
Doba nabíjení

:

4-6 h
Doba provozu

:

8-10 h
Baterie

:

3.7 V, 2400 mAh 18650
Režimy

:

1) Bezpečnost - rozsvítí se při detekci pohybu, po 20s se vypne, 2) Smart - svítí tlumeně celou noc, při detekci pohybu se rozzáří, následně se ztlumí, 3) Neustále svítí na 50% výkonu